Partners
Dr. Fahad Abuhimed
Managing Partner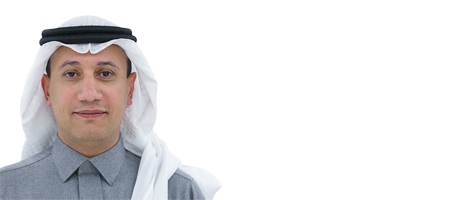 Practice area Legislation, Regulatory, Public Policy and Dispute Resolution
Tel +966 11 481 9750
Dr. Fahad Abuhimed started his career in the UK whilst he was completing his PhD.
He worked with Neil Kaplan QC on number of arbitration cases, some of which related to multi-billion pound disputes. He returned to Saudi Arabia and joined the pre-eminent firm Al-Jadaan & Partners where he was involved in some of the most complex and landmark transactions in Project Finance, Banking and Debt Capital Markets. He was seconded to the Dubai office of Clifford Chance LLP where he continued advising on a range of Saudi matters. He was then asked to lead the Law and Regulations Affairs department at the Ministry of Commerce and Industry at the grade of a Deputy Minister.
During his time with the Ministry of Commerce and Industry, he was also appointed the Acting Deputy Minister for External Trade for a period of 10 months and Acting Deputy Minister for Legal Affairs for a period of one year. He led on and has been involved in a number of strategic initiatives including the new Companies Law as well as the Insolvency Law.
He is currently chairing an arbitral tribunal and holds a number of Board positions.
Relevant experience
Supervised a number of regulatory projects including the reform of various laws and regulations, including but not limited to:
Companies Law
Corporate Governance Regulations
Implementing Regulations for Companies Law
Insolvency Law
Commercial Law
Commercial Agency Law
Commercial Franchise Law
Unified Consumer Protection Law
Professional Companies Law
E-Commerce Law
Implementing Regulations for Commercial Arbitration Law
Extensive involvement in Ministry of Commerce and Investment Transformation Plan for 2030
Career & qualifications
LLB King Abdulaziz University, Jeddah, Saudi Arabia, 1997
LLM International Arbitration Law, Hull University, UK, 2001
PhD in International Commercial Arbitration Law, Hull University, UK, 2006
Senior Legal Advisor, Al-Jadaan & Partners Law Firm, Saudi Arabia, 2007 - 2012
Ministry of Commerce and Investment (previously Ministry of Commerce and Industry), Riyadh, Saudi Arabia, 2012 – 2016, Deputy Minister for Laws and Regulations Affairs, including:

Acting Deputy Minister for External Trade (2013 – 2014); and
Acting Deputy Minister for Legal Affairs (2015 - 2016)