Majid Al-Sheikh
Partner, Head of Corporate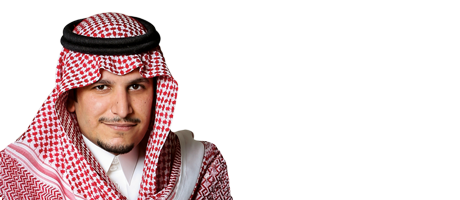 Practice area M&A corporate, ECM
Tel +966 11 481 9780
Majid Al-Sheikh is a Partner and Head of the Corporate practice in Riyadh.
Majid has extensive experience in advising multinational and regional clients on a broad range of corporate and equity capital markets transactions including a number of "first of a kind" deals for the Saudi market.
Relevant experience
Al-Tayyar Group on the acquisition of a 30% beneficial interest in Thaker Investments & Real Estate Co. for SAR 803 million
Savola Group on its swap of shares by way of acquiring shares in Savola Foods Company and Azizia Panda United Company from Al Muhaidib Holding Company
The National Shipping Company of Saudi Arabia (Bahri) on its planned US$1.3 billion acquisition of the business and vessels of Vela International Marine Limited, part of the Saudi Aramco group
Saudi Ground Services as issuer in relation to its SAR 1.8 billion IPO
HSBC Saudi Arabia as financial adviser to SACO in relation to its IPO
Samba Capital as financial adviser to Saudi German Hospital in relation to its IPO
Abdul Latif Jameel in relation to its corporate restructuring
Abdullah Fouad on the acquisition of certain oil and gas assets from the Shoaibi Group
Al Jomaih on the acquisition of the International Refreshment Company from Pepsico
Amanat Healthcare on its investment in Sukoon
Aujan Industries on the sale of approximately half of the equity in its beverage business to Coca-Cola. This transaction has a value of US$980 million
MTC-Zain in relation to its capital reduction followed by a rights issue (a market-first for Saudi Arabia)
Carlyle Group on its acquisition of a 42% stake in the Alamar Foods Company
Saudia Catering LLC in relation to its IPO
Al Madina cement company, Al Tayyar Travel Group, Dallah Healthcare Holding Company, Amanah Takaful, Solidarity Saudi Takaful and United Wires Company in relation to their IPOs
a regional private equity house on a sale and leaseback of Saudi real estate assets
advised Mondelez International on a strategic joint venture with Olayan Group and Khalifa Algosaibi Group in Saudi Arabia
Axens on its industrial joint venture with a local Saudi partner to set up a manufacturing facility in Saudi Arabia
Savage Services Limited on its joint venture with Ahmad Nasser Albinali Holding Group in Saudi Arabia
the shareholders of a Saudi mining company on the sale of the company to a trade buyer
Abdul Latif Jameel on its US$30 million joint venture with Sumitomo Corporation to distribute Komatsu heavy machinery and equipment in Saudi Arabia
Cisco Systems on its retail/wholesale joint venture in Saudi Arabia
Mitsubishi Heavy Industries on its services joint venture with local partners in Saudi Arabia
a major international corporation in relation to its restructuring initiatives in Saudi Arabia
a number of leading companies in relation to the Capital Markets Law, drafting prospectus and underwriting agreements
a major Saudi corporation on an employment dispute
a major Saudi corporate in relation to a competition claim
a number of international and Saudi corporate on a range of matters covering Foreign Investment Law, Employment Law, Companies Law and Competition Law
a regional corporate on various matters relating to its real estate investment in Saudi Arabia, including incorporation of real estate investment companies, purchase agreements, transfer of title deeds, regulatory approvals, as well as advice in relation to its strategic objectives.
Career & qualifications
LLB King Saud University, Riyadh, Saudi Arabia, 2005
LLM - International Commercial Law, University of Westminster, UK, 2008
Norton Rose (Middle East) LLP, Riyadh, Saudi Arabia, 2009-2010
Al-Fahad Law Office, Riyadh, Saudi Arabia, 2010-2011
Al-Jadaan & Partners Law Firm, 2011-2013
Clifford Chance, 2014-2016
Abuhimed Alsheikh Alhagbani Law Firm, Partner, 2016